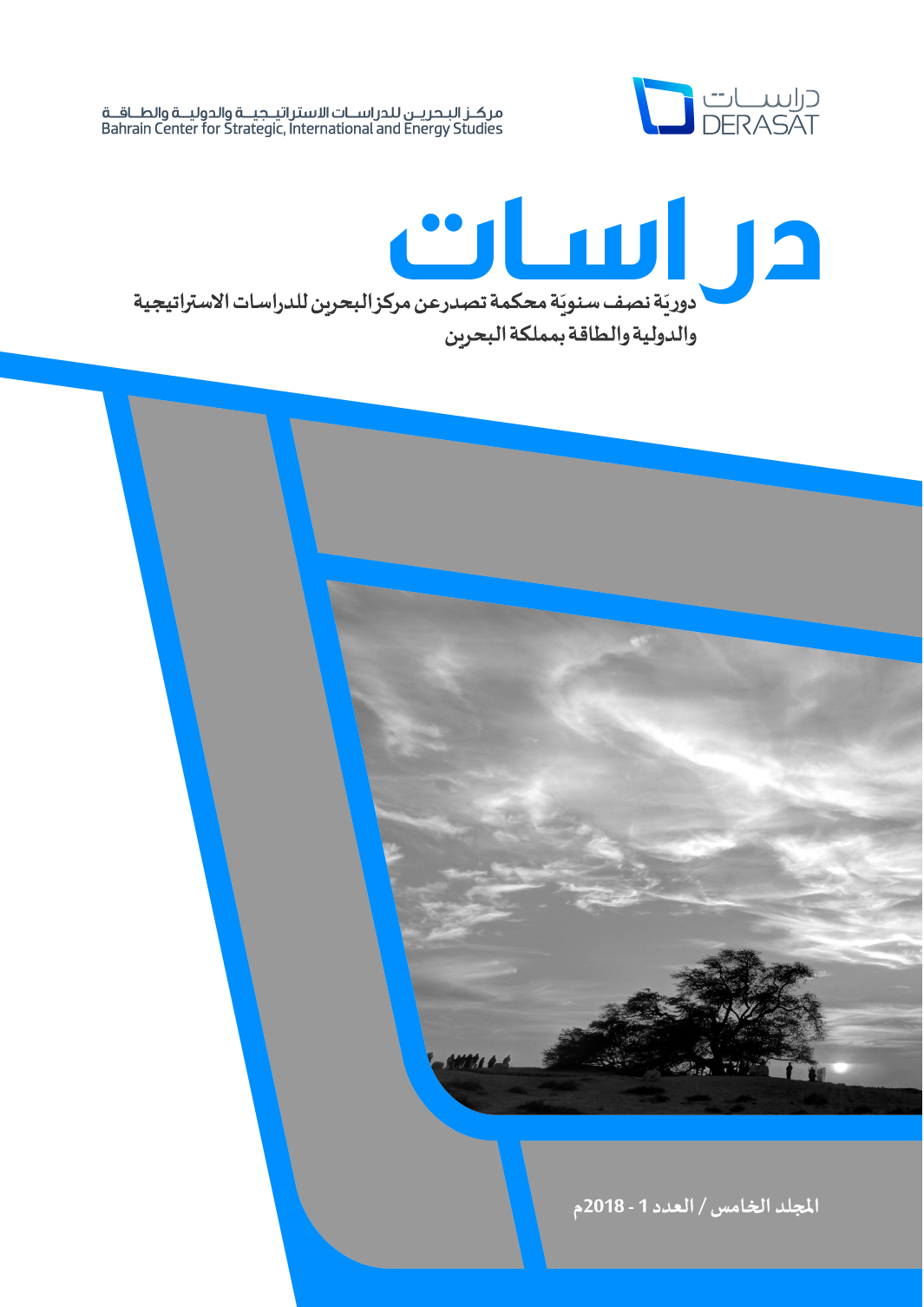 This latest issue of the Derasat Journal (1/2018) celebrates the 10th anniversary of the launch of His Majesty, King Hamad bin Isa Al Khalifa's initiative,  Bahrain's Economic Vision 2030.
The issue includes research and analyses that consider Europe and the Arabian Gulf; the security strategies of four major powers, Russia, the USA, Europe and NATO; energy security and economics and finally; reports on artificial intelligence and its impact on the possibility of nuclear war, US defense policy in 2018, Russian policy in the Middle East, the civil war in Syria, and the organization of the Gulf Gate Forum in Bahrain promising investment opportunities.
The Derasat Journal is a biannual journal in the Arabic language, that comprises studies and reports on a variety of topics and across a broad spectrum of research fields, including geopolitics, strategic security, international and energy studies with a focus on issues relevant to the Arabian Gulf.
For more information contact us on: publications@derasat.org.bh