Which direction is the crisis heading?
There are many analysis that dealt with the current crisis between the United States and Iran, which was divided between the expectation of a possible military confrontation between the two parties and the negation of the confrontation, and with the importance of those visions, the identification of the nature of this crisis is important not only to recognize their  interactions, but future developments.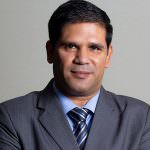 Dr. Ashraf Keshk, Director of Strategic and International Studies.