Workshop - Perspectives on the Safe Return of Syrian Refugees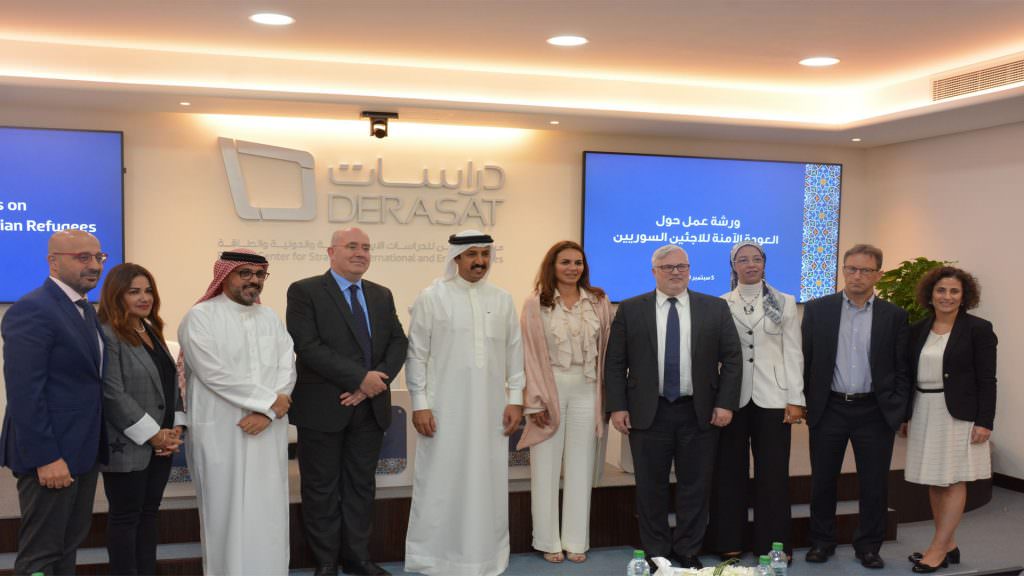 The workshop, held on 5th September 2019, aimed at presenting the situation of the refugees in host countries as well the conditions inside Syria and whether those conditions permit a sustainable return. More importantly, the workshop presented a platform for Western countries to clarify their position on the return of the refugees.
Speakers included UK, USA and EU representatives as well as experts from the World Bank, UN-Habitat, the UN Economic and Social Commission for Western Asia (ESCWA) and the Issam Al Fares Institute in Lebanon.
Please note the program with profiles below and media links.