The Bahrain Human Development Report 2018 was launched with guest speakers and a panel discussion.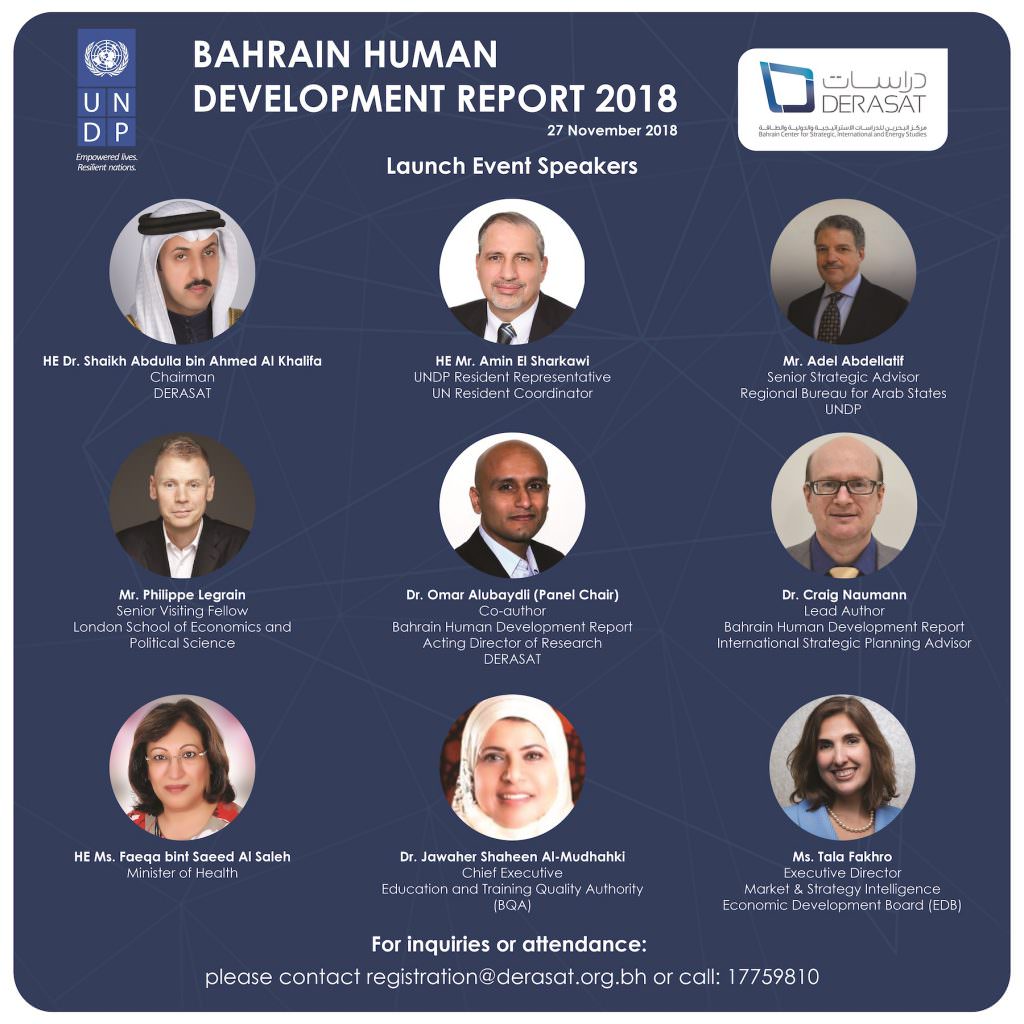 Launch of the Bahrain Human Development Report 2018.
The Bahrain Center for Strategic, International, and Energy Studies (Derasat), in partnership with the United Nations Development Program (UNDP) and the Information and eGovernment Authority (IGA), and with generous funding from Tamkeen, will launch the 2018 Bahrain National Human Development Report (NHDR), with the theme: "Sustainable Economic Growth".
Contact us for more information.