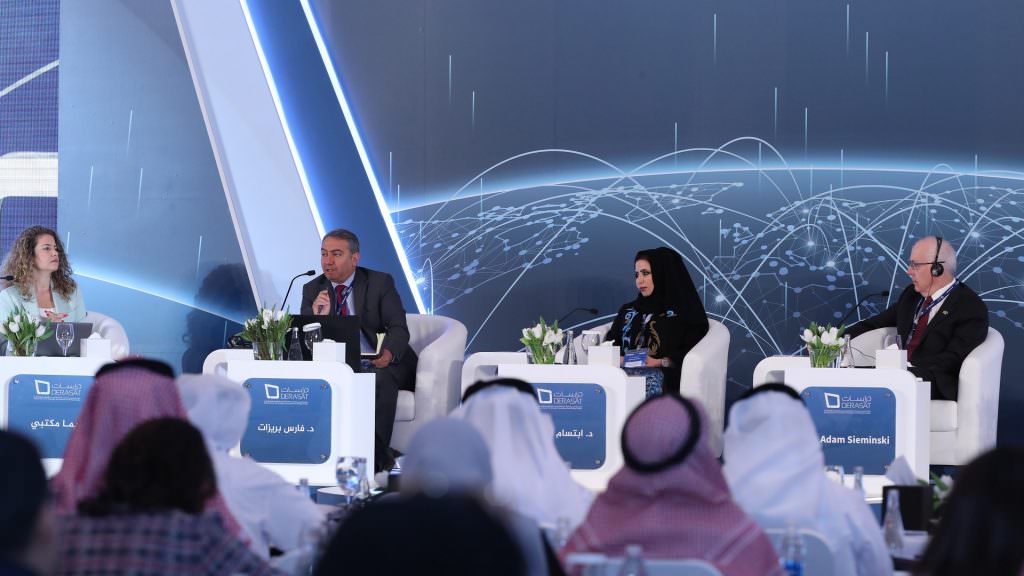 This year's DERASAT FORUM focused on the role of think thanks on policy making in the Middle East. The goal of the Forum was to discuss how Think Tanks contribute to policy and how enhancing cooperation might enrich this contribution.
The Forum was divided into four sessions that discussed a number of perspectives from different organisations in the Middle East, the importance of the media and their relationship with Think Tanks, a Think Tank role in combatting radicalism and extremism and finally the role of research in pursuing national economic visions.
The program is attached here for more information.