Psychological Impacts of the COVID-19 Pandemic
This Think Talk, titled "Psychological Impacts of the Covid-19 Pandemic", held on 14th July 2021, aimed to underscore the impact of Covid-19 on mental and psychological health, highlighting the consequences of new norms such as social distancing, quarantine, and isolation. It was presented by Dr. Ghufran Jassim, Associate Professor of Family Medicine at the Royal College of Surgeons in Ireland- Bahrain (RCSI Bahrain), Consultant Family Physician and Women's Health Specialist and moderated by Mrs. Ejlal Bubshait, Director of the Survey and Opinion Polls at Derasat.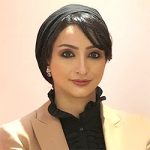 Dr. Ghufran Jassim 
Associate Professor, Family Medicine, RCSI Bahrain, Consultant Family Physician, Women's Health Specialist
Dr. Ghufran Jassim is a Consultant Family Physician, women's health specialist and associate professor in family medicine at Royal College of Surgeons in Ireland-Medical University of Bahrain with long years of experience in providing high-quality clinical health care, medical education and research publications. She is a strong advocate of women's health and a pioneer in setting up first women's health clinic in the Kingdom of Bahrain. Her qualifications include: PhD General Practice, RCSI 2014; MSc. Health Policy and population studies Arabian Gulf University 2008; Arab Board for Medical Specialization in Family Medicine 2006, Irish Board Certification in Family Medicine 2006, MD Arabian Gulf University 2000, MBBS Arabian Gulf University 1998. Certificate in Clinical Research, Harvard University 2015, Diploma in health profession education, RCSI Dublin.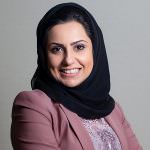 MODERATOR
Ejlal Bubshait
Director, Surveys & Opinion Polls Directorate
Ejlal Essa Bubshait is the Director of the Surveys and Opinion Polls Directorate at the Bahrain Center for Strategic, International & Energy Studies (Derasat). She has 16 years of experience in conducting research and information analysis pertaining to government fields, such as the economy, health, and social phenomena. She has managed two different departments at Derasat and has developed survey methodology as well as conducted polling data analysis. One of the most important opinion polls conducted, was to measure citizen's participation for the 2018 parliamentary election. The poll concluded with an expected participation of up to 66% compared to the actual result of 67%. She also participated in the composition of the biography book of HM King Hamad Bin Isa Al Khalifa, published in 2019.  Ejlal was the Head of Public Relations and Promotion Unit for 7 years at Derasat and assisted in enhancing and implementing programs for communications and marketing. In 2018 she became a Management and Marketing lecturer at the College of Applied Studies, Bahrain. She holds a BSc in Business Information Systems from the University of Bahrain and an MBA from the New York Institute of Technology.